Kestra Ordered to Pay $10.3 Million Fine Over Undisclosed Mutual Fund Compensation
Posted on July 22nd, 2021 at 3:15 PM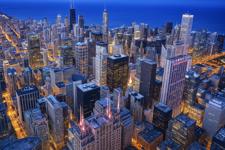 From the Desk of Jim Eccleston at Eccleston Law:
The Securities and Exchange Commission (SEC) has ordered two Kestra Financial divisions to pay a total of $10.3 million for failing to report compensation earned after investing client assets in certain mutual funds. The SEC filed two separate orders against the two divisions, Kestra Advisory Services and Kestra Private Wealth Services, after alleging that advisors chose mutual funds for clients in which their affiliated broker-dealer received revenue sharing payments. Neither division, Kestra Advisory Services or Kestra Private Wealth Services, admitted or denied the SEC's allegations; however, the two divisions have agreed to pay a combined disgorgement of nearly $7.5 million, prejudgment interest of $1.3 million and a civil penalty of $1.5 million.
According to the SEC, several Kestra advisors agreed to cease-and-desist orders, which enables the advisors to be censured and distribute the funds to victim investors. Kestra financial advisors invested client funds in certain revenue sharing mutual funds that were more expensive than lower-cost options, which included lower-cost share classes of the same mutual funds that did not result in any revenue sharing, according to the SEC's order. The SEC's order further alleges that the Kestra advisors violated their fiduciary duties to clients by withholding disclosure of the two types of compensation as well as the related conflicts of interest.
Eccleston Law LLC represents investors and financial advisors nationwide in securities, employment, regulatory and disciplinary matters.
Tags: eccleston, eccleston law, kestra, fines, SEC