Kestra Financial has Acquired 600 Reps and Advisory Firm
Posted on August 8th, 2017 at 4:29 PM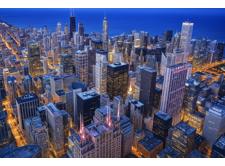 From the Desk of Jim Eccleston at Eccleston Law LLC:
Independent broker-dealer Kestra Financial, Inc has acquired 600 reps and an advisory firm owned by insurance company H. Beck, Inc. Although the terms of the deal were not disclosed, Kestra's CEO stated that H. Beck was a good fit for the firm and that its separate management team would remain in place.
This acquisition is just one example of a current trend upward in the area of mergers and acquisitions involving independent broker-dealer firms. Moreover, many experts in the field believe that the mergers and acquisition market for broker-dealers will likely increase for the remainder of the year.
The attorneys of Eccleston Law LLC represent investors and advisors nationwide in securities and employment matters. The securities lawyers at Eccleston Law also practice a variety of other areas of practice for financial advisors including Broker Litigation & Arbitration, Strategic Consulting Services, Regulatory Matters, Transition Contract Review, and much more. Our attorneys draw on a combined experience of nearly 65 years in delivering the highest quality legal services. If you are in need of legal services, contact us to schedule a one-on-one consultation today.
Related Attorneys: James J. Eccleston
Tags: Jim Eccleston, Eccleston Law, Eccleston Law LLC, Eccleston, Kestra, Advisory