KBS REIT III Urges Shareholders to Reject Mini Tender Offer
Posted on March 15th, 2023 at 3:59 PM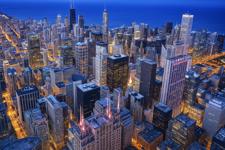 From the desk of Jim Eccleston at Eccleston Law
The board of directors for KBS Real Estate Investment Trust III Inc., a publicly registered non-traded real estate investment trust, has urged shareholders in a letter to reject unsolicited mini-tender offers from CMG Income Fund II LLC, CMG Liquidity Fund LLC, Blue River Capital LLC, and CMG Partners LLC.
CMG is offering to purchase 450,000 shares at $4.02 per share, and there currently is no expiration date on the tender offer. However, the offer constitutes a 55% discount as KBS REIT III's estimated value per share reached $9.00 as of September 2022. According to KBS, CMG noted in their offering letter that they retain the option to resell some or all of the KBS shares they purchase in the offering.
CMG additionally disclosed that they recently sold 15,000 shares of KBS REIT III's common stock and subsequently purchased 501.54 shares at prices of $6.59 and $5.05 per share in the secondary market. Therefore, KBS contends that the tender offer illustrates CMG's belief that the shares are worth more than the current offering price.
Eccleston Law LLC represents investors and financial advisors nationwide in securities, epmloyment, regulatory and disciplinary matters.
Tags: eccleston, eccleston law