Junk-Bond Sell-Off Hits Mutual Funds Hard
Posted on January 17th, 2016 at 5:58 PM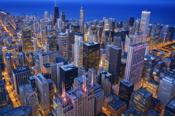 From the Desk of Jim Eccleston at Eccleston Law LLC:
A number of large mutual-funds were negatively affected after the U.S. junk-bond market was hit with sweeping sales last month. The impact of the sell-off accents the general challenges that are facing the asset management industry in early 2016.
Large investor withdrawals plague the industry, while net asset values are declining in the fund firms. Among the suffering is Third Avenue Management LLC, which barred redemptions during a period in December, reflecting the panic among investors. Loomis Sayles and Ivy Investment Management of Waddell & Reid battled it out for the industry's largest bond fund withdrawals in December, losing over $2 billion between them.
Investors have low hopes for 2016 as the sharp increases in stock and bond prices curtail after the initial shock of the post-financial crisis. In addition, volatility is expected to rise as policy makers begin to pull back the stimulus that was responsible for the post-crisis price increases. Investor confidence is at a point that could lead to large outflows from the poorest performing funds.
Morningstar's data for the mutual funds specializing in junk-bonds capture the slowly eroding market. In December alone, investors pulled out $9.4 billion, marking the second largest monthly outflow to the $12.1 billion in June of 2013. The question in 2016 will be whether or not fund firms can keep investors in the market while facing new challenges and after having disappointed in 2015.
The attorneys of Eccleston Law LLC represent investors and advisers nationwide in securities and employment matters. Our attorneys draw on a combined experience of nearly 65 years in delivering the highest quality legal services. If you are in need of legal services, contact us to schedule a one-on-one consultation today.
Related Attorneys: James J. Eccleston
Tags: Eccleston, Eccleston Law, Eccleston Law LLC, James Eccleston,