Judgment Entered Against Florida Men who Conducted a Ponzi Scheme
Posted on May 13th, 2020 at 5:00 PM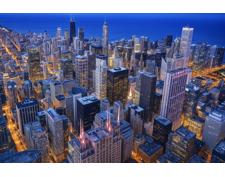 From the Desk of Jim Eccleston at Eccleston Law LLC:
Final judgement has been entered in the federal case brought by the U.S. Securities and Exchange Commission ("SEC") against Neil Burkholz and Frank Bianco for an alleged Ponzi scheme they ran. The SEC had already obtained a temporary restraining order and preliminary injunction against Burkholz and Bianco.
According to the Complaint filed by the SEC in November 2019, Burkholz, Bianco, and their companies Palm Financial Management and Shore Management Systems, lied to investors about the profit level of their proprietary options trading strategy. Additionally, of the funds received from investors, Burkholz and Bianco invested less than half of the money, according to the SEC. The investor money that was invested resulted in almost total loss. The rest of the investor funds received by Burkholz and Bianco were used to repay other investors or for personal expenses. Burkholz and Bianco sent false reports to investors to hide the fraud.
The scheme involved at least 55 investors. In total, the defendants have been ordered to pay close to $4 million in disgorgement, prejudgment interest and civil penalties.
The attorneys of Eccleston Law LLC represent investors and advisors nationwide in securities and employment matters. The securities lawyers at Eccleston Law also practice a variety of other areas of practice for financial investors and advisors including Securities Fraud, Compliance Protection, Breach of Fiduciary Duty, FINRA Matters, and much more. Our attorneys draw on a combined experience of nearly 65 years in delivering the highest quality legal services. If you are in need of legal services, contact us to schedule a one-on-one consultation today.
Related Attorneys: James J. Eccleston
Tags: eccleston, eccleston law, james eccleston, ponzi scheme, sec, trading strategy