Judge Denies Firms' Request for Funds from International Investment Group Judgment
Posted on June 9th, 2020 at 3:42 PM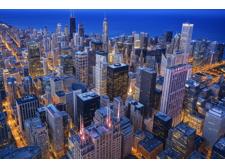 From the Desk of Jim Eccleston at Eccleston Law LLC:
In March, a federal judge entered a final judgement in a case brought by the U.S. Securities and Exchange Commission ("SEC") against International Investment Group LLC ("IIG"). According to the SEC, IIG doctored loan records and inflated the value of defaulted loans. The SEC also alleged that IIG sold $60 million in fake loans to cover up losses in its flagship hedge fund. The judgement ordered IIG to pay $30.9 million in disgorgement and $4.3 million in prejudgment interest, which has since been paid by IIG.
Following the entry of the final judgment, three investment firms filed a request to recoup $4.3 million from IIG. The firms, IIG Structured Trade Finance Find Ltd., IIG Global Trade Finance Fund Ltd., and Trilinc Global Impact Fund, alleged that they were defrauded by IIG and were entitled to $4.2 million of the final judgment entered against IIG. The judge rejected the request from the three financial firms, and rejected the firms' argument that the Court had ancillary jurisdiction over their request. The judge did observe that there were other lawsuits related to IIG assets, and suggested that those cases may be a more appropriate forum for litigating entitlement to funds.
The attorneys of Eccleston Law LLC represent investors and advisors nationwide in securities and employment matters. The securities lawyers at Eccleston Law also practice a variety of other areas of practice for financial investors and advisors including Securities Fraud, Compliance Protection, Breach of Fiduciary Duty, FINRA Matters, and much more. Our attorneys draw on a combined experience of nearly 65 years in delivering the highest quality legal services. If you are in need of legal services, contact us to schedule a one-on-one consultation today.
Related Attorneys: James J. Eccleston
Tags: eccleston, eccleston law, james eccleston, international investment group, sec, request for funds