JPMorgan Chase Bank Agrees to Pay $250 Million Fine
Posted on November 24th, 2020 at 3:07 PM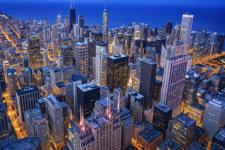 From the Desk of Jim Eccleston at Eccleston Law LLC:
JPMorgan Chase Bank has been fined $250 million by the Office of the Comptroller of the Currency ("OCC"). The fine is due to deficiencies in the bank's internal controls and audit program for its fiduciary business, Law360 reported. JPMorgan agreed to the entry of a consent order and to pay the fine without admitting or denying the OCC's findings. According to the OCC order, JPMorgan has resolved the cited deficiencies.
According to the OCC's order, JPMorgan "maintained a weak management and control framework for its fiduciary activities and had an insufficient audit program for, and inadequate internal controls over, those activities." The OCC specifically cited deficiencies in the bank's management practices and framework related to conflicts of interest. According to the OCC order, JPMorgan's conduct violated 12 C.F.R. 9.9, which governs a bank's obligations regarding audits of its fiduciary activities. JPMorgan's fiduciary business includes $1.3 trillion in fiduciary assets and $27.8 trillion in non-fiduciary custody assets. The OCC described JPMorgan's fiduciary business as one of the largest and most complex.
Tags: eccleston, eccleston law, JPMorgan Chase, Fines