JPMorgan Agrees to Pay $4.6 Million for Failing to Close the Accounts of Ponzi Scheme Victims
Posted on June 26th, 2018 at 4:08 PM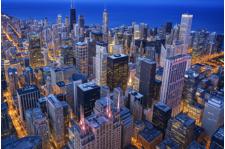 From the Desk of Jim Eccleston at Eccleston Law LLC:
JPMorgan Chase has agreed to pay $4.6 million in order to settle a proposed class-action lawsuit accusing the bank of letting convicted Canadian banker, William Wise, steal millions of dollars of investors' money from its accounts.
More specifically, allegedly, Wise raised approximately $68 million from at least 200 investors from his Caribbean-based Millennium Ban. He then misappropriated the money that they had promised to invest in high-interest-rate certificates of deposit.
Furthermore, according to the complaint, Wise stole millions of dollars of investors' money from accounts at JPMorgan Chase despite numerous signs that the bank should have known of the ongoing fraud. Moreover, the investors allege that JPMorgan Chase failed to promptly notify authorities or close the customer accounts who had invested with Wise after learning about the scheme.
In 2015, Wise was sentenced to 22 years in Texas federal prison after pleading guilty to conspiracy, fraud and money laundering in connection with the scheme. In addition, Millennium Bank was put into receivership in 2009 after the SEC won a restraining order which froze all assets of the bank.
The attorneys of Eccleston Law LLC represent investors and advisors nationwide in securities and employment matters. The securities lawyers at Eccleston Law also practice a variety of other areas of practice for financial investors and advisors including Securities Fraud, Compliance Protection, Breach of Fiduciary Duty, FINRA Matters, and much more. Our attorneys draw on a combined experience of nearly 65 years in delivering the highest quality legal services. If you are in need of legal services, contact us to schedule a one-on-one consultation today.
Related Attorneys: James J. Eccleston
Tags: james eccleston, eccleston law, eccleston law llc, eccleston, JPMorgan, Chase