J.P. Morgan to Pay $5.7M for Overtime Dispute
Posted on April 25th, 2017 at 4:29 PM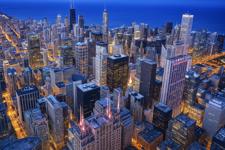 From the Desk of Jim Eccleston at Eccleston Law LLC:
A $5.7 million settlement has been reached in a class-action lawsuit against J.P. Morgan. The lawsuit was filed by 1,056 financial advisors against J.P. Morgan regarding overtime pay.
According to the complaint, the financial advisors were denied overtime and unauthorized deductions taken from their wages and were improperly required to pay for expenses in violation of state laws. The majority of financial advisors in this lawsuit were employed in New York, New Jersey and California.
During five years of litigation, there was a major dispute over whether J.P. Morgan could compel into arbitration any advisor who had signed any version of J.P. Morgan's arbitration agreement. Moreover, an additional question remained as to whether financial advisors who had signed an alternate version governed by FINRA were able to stay in the class action.
Recently, the court ruled that J.P. Morgan could compel arbitration for workers who had signed its arbitration agreement but advisors who signed a version governed by the rules of FINRA could stay in the class-action. After this ruling the parties reached a settlement agreement.
The attorneys of Eccleston Law LLC represent investors and advisers nationwide in securities and employment matters. The securities lawyers at Eccleston Law also practice a variety of other areas of securities for financial investors including Securities Fraud, Unauthorized Trading, Breach of Fiduciary Duty, Retirement Planning Negligence, and much more. Our attorneys draw on a combined experience of nearly 65 years in delivering the highest quality legal services. If you are in need of legal services, contact us to schedule a one-on-one consultation today.
Related Attorneys: James J. Eccleston
Tags: Eccleston, Eccleston Law, James Eccleston, Eccleston Law LLC