J.P. Morgan Securities Agrees to Settle SEC Charges of Manipulative Trading
Posted on September 29th, 2020 at 10:42 AM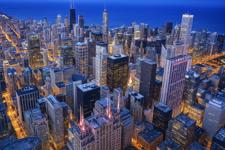 From the Desk of Jim Eccleston at Eccleston Law LLC:
J.P. Morgan Securities LLC settled charges brought by the U.S. Securities and Exchange Commission ("SEC") that the firm fraudulently engaged in manipulative trading of U.S. Treasury securities. J.P. Morgan Securities settled the charges by admitting to the findings in the SEC's order and agreeing to pay $10 million in disgorgement and a $25 million civil penalty. J.P. Morgan Securities LLC is a subsidiary of JPMorgan Chase & Co.
The SEC found that traders on J.P. Morgan Securities' Treasury trading desk used manipulative trading strategies. According to the SEC, those traders would simultaneously place bona fide and non-bona fide orders for treasury securities. The non-bona fide orders were placed on the opposite side of the market as the bona fide orders, in an effort to secure better prices for the bona fide orders, according to the SEC. After the bona fide orders were executed, the traders then cancelled the non-bona fide orders, according to the SEC order. The SEC found that this conduct took place between April 2015 and January 2016.
J.P. Morgan Securities also faced charges from the U.S. Department of Justice and the U.S. Commodity Futures Trading Commission stemming from this same alleged misconduct. In total, J.P. Morgan Securities paid more than $920 million to settle all three actions.
The attorneys of Eccleston Law LLC represent investors and advisors nationwide in securities and employment matters. The securities lawyers at Eccleston Law also practice a variety of other areas of practice for financial investors and advisors including Securities Fraud, Compliance Protection, Breach of Fiduciary Duty, FINRA Matters, and much more. Our attorneys draw on a combined experience of nearly 65 years in delivering the highest quality legal services. If you are in need of legal services, contact us to schedule a one-on-one consultation today.
Tags: eccleston, jp morgan, sec charges, manipulative trading