J.P. Morgan Returns to Court to Block Former Advisor From Soliciting Clients
Posted on March 2nd, 2021 at 2:26 PM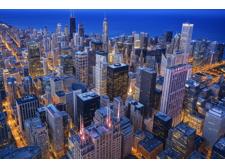 From the Desk of Jim Eccleston at Eccleston Law LLC:
J.P. Morgan Securities has filed an action against Stephen Browne for "aggressively soliciting" former clients and prematurely informing them of his transition, allegedly in violation of his employment agreements.
J.P. Morgan asked the court to issue a TRO (temporary restraining order) to stop the advisor from contacting customers pending resolution of a FINRA (Financial Industry Regulatory Authority arbitration) complaint. The advisor allegedly promised lower fees and more personal attention to clients. Browne convinced at least five clients to move $2.8 million between February 2nd and the filing of this new lawsuit.
According to the complaint, Browne's employment agreements allowed him to contact clients whom he had introduced to J.P. Morgan from former firms, but he did not provide any names as part of an agreed-upon procedure. According to the complaint, although he had prior industry experience, he brought no clients with him to J.P. Morgan.
The current suit is the second case J.P. Morgan has filed this year against bank-based brokers. In each case, the bank claims that advisors owed their books of business primarily to commercial bankers' referrals rather than through efforts of their own.
Eccleston Law LLC assists financial advisors nationwide in their transitions. Please contact us to discuss any issues that you may have.
Tags: eccleston, eccleston law, j.p. morgan, soliciting clients