J.P. Morgan Loses TRO Bid Against Former Advisor
Posted on March 14th, 2022 at 1:28 PM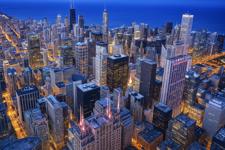 From the Desk of Jim Eccleston at Eccleston Law:
A New Jersey federal court has denied J.P. Morgan's request for a temporary restraining order (TRO) against an advisor who joined Wells Fargo in February 2022.

However, the legal battle may persist based on the judge's "without prejudice" ruling, which potentially presents J.P. Morgan with an opportunity to reopen the case. J.P. Morgan sought a TRO and an injunction against Taulant Cela, who spent nine years with the firm in an effort to prevent him from soliciting his former clients. J.P. Morgan additionally filed a parallel arbitration case with the Financial Industry Regulatory Authority (FINRA) against Cela, prompting the federal court to issue an order resolving the arbitration.

J.P. Morgan alleged that Cela violated a one-year non-solicitation provision in his employment contract by contacting his former clients. Cela managed more than $122 million for 412 clients prior to joining Wells Fargo, according to J.P. Morgan's complaint. J.P. Morgan further alleged that Cela had convinced at least five clients to move nearly $8.5 million in assets to Wells Fargo.

Eccleston Law LLC represents investors and financial advisors nationwide in securities, employment, regulatory and disciplinary matters.
Tags: eccleston law, jp morgan, finra