J.P. Morgan Files Suit Against Former Advisor Over Alleged Client-Poaching
Posted on August 3rd, 2022 at 1:40 PM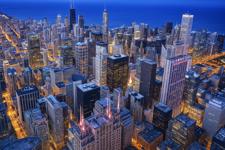 From the Desk of Jim Eccleston at Eccleston Law.
J.P. Morgan has filed suit against a former advisory who allegedly poached clients after departing the firm to join Stifel, Nicolaus & Co.
In J.P. Morgan's suit, which was filed in the U.S. District Court for the Eastern District of Michigan, the company is seeking a temporary restraining order and a preliminary injunction to "maintain the status quo" pending the resolution of a parallel arbitration proceeding with FINRA. The former J.P. Morgan advisor, David Anderson, resigned from the firm in June and subsequently joined Stifel.
According to J.P. Morgan, the firm "has learned that since resigning from JPMorgan and joining Stifel, Defendant has solicited at least ten JPMorgan clients to move their accounts from JPMorgan to him at Stifel." According to the suit, the ten J.P. Morgan clients informed the company that Anderson "solicited the clients' business, asked the clients to meet with him at Stifel, pitched Stifel's capabilities and products and services that they did not ask about, or otherwise attempted to get the clients to transfer their accounts to him at Stifel." J.P. Morgan additionally alleged that at least 15 J.P. Morgan households with assets totaling nearly $24 million have already transferred their business to Anderson at Stifel, according to the suit. Anderson has refused to comment on the matter to the press.
Eccleston Law LLC represents investors and financial advisors nationwide in securities, employment, regulatory, transition and disciplinary matters.
Tags: eccleston, eccleston law, advisors, law