J.P. Morgan Charged with Failing to Disclose Conflicts of Interest, Settles for $127.5 Million
Posted on January 10th, 2016 at 7:17 PM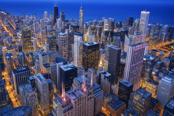 From the Desk of Jim Eccleston at Eccleston Law LLC:
On December 18th, the SEC announced the settlement of two JP Morgan Chase & Co. wealth management subsidiaries for failing to disclose multiple conflicts of interest to investors. The SEC alleged that the two subsidiaries, JPMorgan Chase Bank (JPMCB) and J.P. Morgan Securities LLC (JPMS), promoted the firm's own proprietary investment products without making several necessary disclosures.
Between 2008 and 2013, the subsidiaries failed to disclose a preference for proprietary mutual funds in its unified account program, an economic incentive created by discounted pricing for services provided by a JPMS affiliate, and the availability of a less expensive share class that would have generated less revenue for a JPMS affiliate. JPMBC was also accused of additional disclosure failures to certain ultra-high net worth investors.
As a result of the subsidiaries failures to disclose, both respondents agree to pay $127.5 million in addition to the entry of a cease and desist and censure orders.
The attorneys of Eccleston Law LLC represent investors and advisers nationwide in securities and employment matters. Our attorneys draw on a combined experience of nearly 65 years in delivering the highest quality legal services. If you are in need of legal services, contact us to schedule a one-on-one consultation today.
Related Attorneys: James J. Eccleston
Tags: Eccleston, Eccleston Law, Eccleston Law LLC, James Eccleston, SEC, JP Morgan Chase & Co., JPMorgan Chase Bank, JPMCB, J.P. Morgan Securities LLC, JPMS