J.P. Morgan Again Fined for Failing to Disclose Allegations of Misconduct On Form U-5
Posted on September 16th, 2019 at 2:41 PM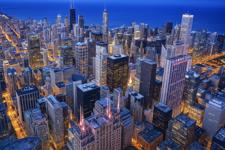 From the Desk of Jim Eccleston at Eccleston Law LLC:
FINRA fined J.P. Morgan in 2009, and the regulator is doing so again – this time with a fine that is nearly 10 times greater – perhaps to send a message.
The firm is settling allegations that it failed to disclose 89 instances of misconduct in connection with its failure to complete Questions 7B and 7F of the Uniform Termination Notice for Securities Industry Registration (Form U-5). The regulator notes in the settlement document (known as an AWC – Acceptance, Waiver and Consent) that the information related to allegations of theft, fraud or violations of investment-related rules. That failure "presented significant risks", claims FINRA, as for example there were 13 registered representatives who allegedly had misappropriated funds from banking customers and 5 advisors who had misappropriated funds from the bank. And with respect to 30 of the financial advisors, the bank's failures to report led to FINRA's not being able to take action against the reps before the expiration of FINRA's 2-year jurisdiction limitation.
Describing the disclosure failures primarily as a failure to establish and maintain reasonable supervisory systems and written supervisory procedures, FINRA emphasizes, this time with a $1.1 million fine, that firms must satisfy their responsibilities as a "gatekeeper" and disclose "allegations in a timely, accurate and complete manner."
The attorneys of Eccleston Law LLC represent investors and advisors nationwide in securities and employment matters. The securities lawyers at Eccleston Law also practice a variety of other areas of practice for financial investors and advisors including Securities Fraud, Compliance Protection, Breach of Fiduciary Duty, FINRA Matters, and much more. Our attorneys draw on a combined experience of nearly 65 years in delivering the highest quality legal services. If you are in need of legal services, contact us to schedule a one-on-one consultation today.
Related Attorneys: James J. Eccleston
Tags: james eccleston, eccleston law, eccleston law llc, eccleston, finra, jp morgan, form u5,