J.P. Morgan Advisors Ordered To Pay Former Partner $620,000
Posted on June 29th, 2022 at 1:15 PM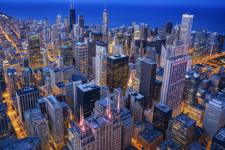 From the Desk of Jim Eccleston at Eccleston Law:
A Financial Industry Regulatory Authority (FINRA) arbitration panel has ordered a J.P. Morgan team to pay their former partner at least $620,000 over the dissolution of a partnership.
The total award includes $500,000 in damages and $100,000 in sanctions against one of the J.P. Morgan advisors, Howard Rothman, who committed perjury during one of the hearings, according to the panel. The dispute initiated when the Schultz team, which had been producing about $8 million on $1.5 billion in assets, departed UBS for J.P. Morgan in 2019. The team, led by Frederick Schultz, Eric Teichberg, Kennan Low and Rothman, opened a new J.P. Morgan office and left behind their former longtime partner, Lloyd Seested, at UBS.
Seested filed his arbitration claim in November 2019, which was two months after Schultz's team departed UBS. Seested alleged that the team had designed a "calculated plan to steal Claimant's 28% equity ownership in the partnership," as the group finalized their move in secret and intended to transfer shared clients, which was in violation of team agreements. Seested initially sought a minimum of $8,098,158 in damages and a maximum of over $12 million, which partially represented the amount of revenue he had lost from the transferred assets. The arbitration panel held Schultz, Teichberg, and Rothman jointly liable, but additionally noted that Rothman had "engaged in perjury" by falsely testifying about the creation of "certain exhibits" during the proceeding.
Eccleston Law LLC represents investors and financial advisors nationwide in partnership disputes, securities, employment, regulatory and disciplinary matters.
Tags: eccleston, eccleston law, kp morgan, finra