J.P. Morgan Advisor Sued Over Client Solicitations and Transfers
Posted on February 23rd, 2021 at 2:45 PM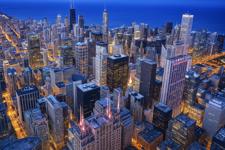 From the Desk of Jim Eccleston at Eccleston Law LLC:
J.P. Morgan Securities sued a former New Jersey-based advisor, who joined Merrill Lynch in January. Bale allegedly transferred close to $4.3 million of customer assets to Merrill within his first two weeks at the firm. The advisor managed about $143 million for 352 clients while working for J.P. Morgan Securities.
Advisor Michael Bale allegedly breached a one-year non-solicitation provision in his employment contracts by calling former customers since joining Merrill Lynch. Several clients of Bale informed J.P. Morgan that he contacted them immediately upon joining Merrill Lynch to ask them to transfer their business. The complaint also alleges that Bale misappropriated confidential cell phone numbers to contact clients, thus violating confidentiality clauses in his employment agreements. In addition to breaching the non-solicitation and confidentiality provisions, the complaint alleges Bale breached J.P. Morgan's Code of Conduct and violated his common-law obligations to the bank.
This legal battle represents a recent effort by brokerage firms to enforce non-solicitation agreements against advisors in an attempt to stall the advisor's attempt to transfer clients. J.P. Morgan also filed an arbitration claim with the Financial Industry Regulatory Authority (FINRA) seeking damages and a permanent injunction.
Eccleston Law LLC represents financial advisors nationwide. Please contact us to discuss any issues that you may have.
Tags: eccleston, eccleston law, jp morgan, advisor sued