Jon Harder Sentenced to 15 Years in Prison in Oregon's Largest Investor Fraud Case in History
Posted on December 21st, 2015 at 2:14 PM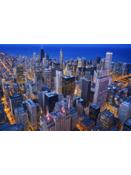 From the Desk of Jim Eccleston at Eccleston Law LLC:
In early January 2015, Harder plead guilty to one felony count of mail fraud and one felony count of money laundering in Portland, Oregon. He admitted to lying to more than 50 investors to obtain more than $5 million between late 2007 and February 2008. As the controller of Sunwest Management, a nationwide collection of assisted living facilities, Harder fraudulently promised investors that their money would go towards specific facilities while the money payed his personal expenses and the business expenses of other Sunwest entities.
The government agencies involved with investigating the case felt that the scope of fraud to which Harder admitted was far greater. In a trial beginning in May of 2015 prosecutors proved that he defrauded more than 1,000 investors to the tune of at least $120 million. Harder was allegedly supporting his failing Sunwest Management and his lavish lifestyle through laundering investors' funds. As far back as 2006, Sunwest was losing millions while Harder ensured investors of the success of the business and healthy returns.
In mid-November sentencing was heard from US District Judge Michael Simon. The defense asked for 5 years, but Harder was sentenced to 15 as per the request of the prosecution. A hearing to decide the matters of retribution to investors is schedule for early next year. Special Agent in Charge Teri Alexander of IRS Criminal Investigation was relieved to serve justice to Harder "whose greed erodes the trust and pilfers the resources of would-be investors."
The attorneys of Eccleston Law LLC represent investors and advisers nationwide in securities and employment matters. Our attorneys draw on a combined experience of nearly 65 years in delivering the highest quality legal services.
Related Attorneys: James J. Eccleston
Tags: Eccleston, Eccleston Law, Eccleston Law LLC, James Eccleston, FINRA, Eccleston, SEC, FINRA, RIA, Sunwest