IRS Awarded $300 Million to Whistleblowers in 2018
Posted on February 12th, 2019 at 12:05 PM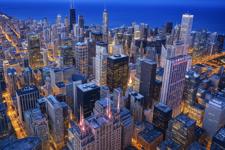 From the Desk of Jim Eccleston at Eccleston Law LLC:
According to the Internal Revenue Service's annual report for 2018, its whistleblower reward program has triggered collections of over $1.4 billion in sanctions from individuals and entities involved in tax fraud and other related violations.
The amount of sanctions issued by the IRS is good news for whistleblowers, as awards have jumped significantly. Moreover, the annual report demonstrated that whistleblowers were paid an average of 21.7% of the proceeds of issued sanctions, resulting in over $300 million directly awarded to whistleblowers.
For example, last year the IRS awarded a whistleblower $13.6 million for providing information that led to the government collecting over $52.6 million in taxes, penalties, and interest in the case.
According to its whistleblower program, the IRS is required to issue a reward to an individual of 15% to 30% of proceeds from tax fraud or tax underpayments if he or she provides specific and credible information. In addition, the information provided to the IRS must relate to tax underpayments of over $2 million (or if the subject of the claim is an individual, his or her gross income must exceed $200,000 for at least one of the tax years in question), and the IRS actually must collect tax underpayments resulting from the action.
Eccleston Law, LLC helps individuals file and document their whistleblower claims with the IRS and with other entities such as the SEC, while maintaining confidentiality. Please contact us for further information.
The attorneys of Eccleston Law LLC represent investors and advisors nationwide in securities and employment matters. The securities lawyers at Eccleston Law also practice a variety of other areas of practice for financial investors and advisors including Securities Fraud, Compliance Protection, Breach of Fiduciary Duty, FINRA Matters, and much more. Our attorneys draw on a combined experience of nearly 65 years in delivering the highest quality legal services. If you are in need of legal services, contact us to schedule a one-on-one consultation today.
Related Attorneys: James J. Eccleston
Tags: james eccleston, eccleston law, eccleston law llc, eccleston, irs, internal revenue service, whistleblowers, sanctions, fraud, penalties, underpayments