Investment Losses with Rogers Realty Mezzanine Fund
Posted on February 19th, 2015 at 11:00 AM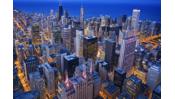 From the Desk of Jim Eccleston at Eccleston Law Offices:
Eccleston Law offices are investigating Rogers Realty Mezzanine Fund and Spectrum Realty Mezzanine Fund, which are complex, high-risk investments, and generally are only appropriate for sophisticated or institutional investors. Some of the firms / individuals who sold the funds were: MCL Financial Group, Inc., Pacific West Securities, Inc., Gary Ackerman and Tracy R. Turner of CapWest Securities, Inc., Daryl G. Bank of Capital Securities Management, Joseph R. Broadbent and John Harvey of Omni Brokerage, Inc., Daniel P. Deighan of Boogie Investment Group, Inc., Derek Lopez and Gregory A. Ramirez of National Securities Corporation, Eric P. Weschke and Paul L. White II of Alternative Wealth Strategies, Gordon W. Yee and Joshua W. VanDress of National Securities Corporation, Jodi A. Schneelicht of Centaurus Financial Inc., and Leslie V. Anderton of Wilson-Davis and Co., Inc.
Brokerage firm may have liability for selling the investment improperly to its clients, and have an obligation to perform adequate due diligence on any investment they sell. They must ensure that each recommendation that they make is suitable in light of the client's age, investment experience, investment objectives, income and net worth.
If you invested through them or through others, you may be able to recover your losses through securities arbitration.
The attorneys of Eccleston Law Offices represent investors and advisers nationwide in securities and employment matters. Our attorneys draw on a combined experience of nearly 65 years in delivering the highest quality legal services.
Related Attorneys: James J. Eccleston
Tags: Rogers Realty Mezzanine Fund, Spectrum Realty Mezzanine Fund, securities arbitration, improper investment