Investment Advisory Firm to Pay Over $1 Million for Account Transfer Misrepresentations and Other Misdeeds
Posted on June 12th, 2015 at 11:59 AM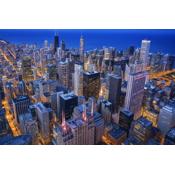 From the Desk of Jim Eccleston at Eccleston Law LLC:
Sage Advisory Group, LLC, and its principal, Benjamin Lee Grant, were ordered to pay $1,051,038 after being found liable in two separate fraud cases filed by the SEC.
In the first case, the SEC alleged that Lee Grant made false and misleading statements to former brokerage customers in an attempt to have them transfer their assets to a new advisory firm he had founded, Sage Advisory Group, LLC. Among other things, Lee Grant informed his former clients that, unless they quickly signed and returned new advisory and custodial documents to become new clients at Sage, the management of their assets at Lee Grant's previous investment adviser may be disrupted. In addition, Lee Grant pressured his clients into joining a "wrap free" program at Sage without disclosing that the only entity benefiting from such an agreement would be Sage, not the client.
In the second case, the SEC alleged that Sage and Lee Grant both violated antifraud provisions. The fraud was committed when Lee Grant's father, Jack Grant, implemented his own investment advice through Sage, despite his being barred from being an advisor after a 1988 SEC enforcement action alleged that he sold $5,500,000 in unregistered securities. Per the Commission, Sage, Lee Grant and Jack Grant failed to inform their clients that Jack Grant was barred from the securities business.
The attorneys of Eccleston Law LLC represent investors and advisers nationwide in securities and employment matters. Our attorneys draw on a combined experience of nearly 65 years in delivering the highest quality legal services.
Related Attorneys: James J. Eccleston
Tags: Eccleston Law LLC, James Eccleston, eccleston, Eccleston Law, Sage Advisory Group,