Investment Adviser Steals $11.5 Million to Fund His Own Ventures
Posted on June 16th, 2016 at 2:05 PM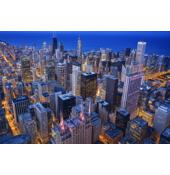 From the Desk of Jim Eccleston at Eccleston Law LLC:
Under the guise of serving professional athletes, an adviser defrauded his investors out of $11.5 million by diverting their funds to his real estate ventures, according to a settled SEC complaint.
The founder of Davis Financial and Davis Capital Group, Richard W. Davis, Jr., "doubled down on his deception by falsely telling investors their investments were growing while his companies were not even repaying the loans," according to Stephen Cohen, Associate Director of the SEC's enforcement division.
Davis targeted many of his own clients, convincing them to roll over their IRA accounts into custodial trust accounts. He then used his position to move their funds into unregistered real estate funds, failing to inform them that he owned many of those companies operating funds. The earliest known activity in the scheme is traced back to 2008.
According to a statement from the SEC, "Investors suffered losses because the loans made by the funds were never paid in full, yet Davis failed to inform the investors of this ... Even after he declared one to be in default, he failed to reappraise the value of the loan and reflect that change in the shareholders' account statements. Davis similarly failed to inform … investors that he transferred to his own entities at least $7.7 million of the $9.8 million he raised from them. From there the money was spent or transferred to additional entities he owned or controlled until the entire $7.7 million was depleted."
In addition to that fraud, Davis also took far more in fees than to which he was entitled. His management fee should have been .125% of assets under management to be assessed and paid quarterly, according to his investment offering statements. Instead, he took ten times that amount, or $1.5 million versus $150,000.
Davis agreed to settle the case subject to a court approval with disgorgement plus interest to be determined at a later date.
The attorneys of Eccleston Law LLC represent investors and advisers nationwide in securities and employment matters. Our attorneys draw on a combined experience of nearly 65 years in delivering the highest quality legal services. If you are in need of legal services, contact us to schedule a one-on-one consultation today.
Related Attorneys: James J. Eccleston
Tags: Eccleston, Eccleston Law, Eccleston Law LLC, James Eccleston