Investment Adviser Named as Defendant in Retirement Plan Case
Posted on February 7th, 2018 at 2:24 PM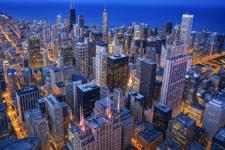 From the Desk of Jim Eccleston at Eccleston Law LLC:
In a rare move, investment adviser to New York University's (NYU) retirement plan, Cammack LaRhette, has been named as a co-defendant in litigation attacking the plan's excessive fees.
Originally filed against NYU in August of 2016, an amended complaint was filed in January of 2018, also naming LaRhette as a co-defendant. According to the amended complaint, LaRhette provided "imprudent investment advice," which enabled NYU to breach its fiduciary duty to participants in the $2 billion NYU School of Medicine Retirement Plan.
More specifically, the complaint alleges that NYU imposed excessive retirement plan fees for its 403(b) plans. Furthermore, the lawsuit claims that LaRhette served in a co-fiduciary role alongside the plan sponsor, advising on matters such as the reasonableness of fees in investment options, selection of service providers, and performance of investments for the plan.
This case is noteworthy because advisers to retirement plans had been noticeably absent from the vast majority of 401(k) litigation prior to this filing. However, advisers likely will continue to be named in excessive fee retirement plan lawsuits moving forward because the Department of Labor's fiduciary rule has converted thousands serving retirement plans into first-time fiduciaries.
The attorneys of Eccleston Law LLC represent investors and advisors nationwide in securities and employment matters. The securities lawyers at Eccleston Law also practice a variety of other areas of practice for financial advisors including Broker Litigation & Arbitration, Strategic Consulting Services, Regulatory Matters, Transition Contract Review, and much more. Our attorneys draw on a combined experience of nearly 65 years in delivering the highest quality legal services. If you are in need of legal services, contact us to schedule a one-on-one consultation today.
Related Attorneys: James J. Eccleston
Tags: Eccleston, Eccleston Law, Eccleston Law LLC, James Eccleston