Investment Adviser Charged With Misleading Clients
Posted on October 18th, 2016 at 9:53 AM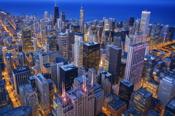 From the Desk of Jim Eccleston at Eccleston Law LLC:
The SEC has announced fraud charges against an investment adviser named Laurence I. Balter of Kihei, Hawaii accusing him of purchasing equities and options in an omnibus account. After the trades were executed, Balter allocated the profitable trades to his own accounts and the unprofitable trades to his client accounts.
Batler who runs Oracle Investment Research also falsely told clients that if they invested in his affiliated mutual fund they would not pay both advisory fees and fund management fees, yet both fees were charged.
The SEC alleges that Balter violated Section 10(b) of the Securities Exchange Act of 1934 and Rule 10b-5, Section 17(a) of the Securities Act of 1933, Sections 206(1), 206(2), 206(4) and 207 of the Investment Advisers Act of 1940 and Rule 206(4)-8, and Sections 13(a) and 34(b) of the Investment Company Act of 1940.
The attorneys of Eccleston Law LLC represent investors and advisers nationwide in securities and employment matters. The securities lawyers at Eccleston Law also practice a variety of other areas of securities for financial advisors including breakaway broker services, employment matters, strategic consulting and counseling, broker litigation and arbitration,whistleblower actions, and much more. Our attorneys draw on a combined experience of nearly 65 years in delivering the highest quality legal services. If you are in need of legal services, contact us to schedule a one-on-one consultation today.
Related Attorneys: James J. Eccleston
Tags: Eccleston, Eccleston Law, James Eccleston, Eccleston Law LLC, SEC, fraud, Laurence I. Balter, Oracle Investment Research, Financial Counsel, purchasing equities