International Investment Group LLC Registration Revoked by SEC Following $60 Million Fraud
Posted on December 5th, 2019 at 12:07 PM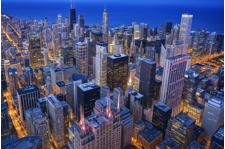 From the Desk of Jim Eccleston at Eccleston Law LLC:
According to a November 26th press release, the Securities and Exchange Commission ("SEC") has revoked the registration of investment adviser International Investment Group LLC ("IIG"), following charges of "securities fraud for hiding losses in its flagship hedge fund and selling at least $60 million in fake loan assets to clients."
The SEC filed its complaint in New York federal court on November 21st, 2019, citing allegations that IIG had exaggerated the value of defaulted loans in the fund's portfolio to obscure losses in its flagship hedge fund. The complaint also alleges that IIG manufactured documents so that the defaulted loans appeared to have been paid, and to give the impression that new loans had been taken out, though it was revealed that the new loans were also manufactured. In addition, the complaint includes allegations that IIG sold at least $60 million in fake trade loans to clients in order to "raise money to meet investor redemption requests and other liabilities." In order to do this, the complaint alleges, artificial promissory notes and forged credit agreements were created and distributed.
The SEC reports that IIG consented to a bifurcated settlement under which it is enjoined from future violations of the antifraud provisions of the federal securities laws, and the court's judgment, entered November 26th, imposes a preliminary asset freeze, but reserves the issue of any monetary relief, including disgorgement, prejudgment interest, and civil penalties, for further determination by the court upon motion of the SEC.
The SEC's Chief of the Complex Financial Instruments Unit remarked, "This case shows that even sophisticated professional investors can fall victim to Ponzi schemes."
The attorneys of Eccleston Law LLC represent investors and advisors nationwide in securities and employment matters. The securities lawyers at Eccleston Law also practice a variety of other areas of practice for financial investors and advisors including Securities Fraud, Compliance Protection, Breach of Fiduciary Duty, FINRA Matters, and much more. Our attorneys draw on a combined experience of nearly 65 years in delivering the highest quality legal services. If you are in need of legal services, contact us to schedule a one-on-one consultation today.
Related Attorneys: James J. Eccleston
Tags: james eccleston, eccleston law, eccleston law llc, eccleston, sec, fraud, international investment group