Interactive Brokers Faces Class-Action Suit Over $23 Million Ponzi Scheme
Posted on August 17th, 2021 at 11:33 AM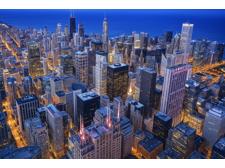 From the Desk of Jim Eccleston at Eccleston Law:
Interactive Brokers faces a class-action lawsuit, which was filed in Northern District of California, for allegedly aiding and abetting a $23 million Ponzi scheme. According to the lawsuit, Interactive Brokers (IB) was aware that Haena Park's account was used to conduct a fraudulent scheme after compliance analysts flagged her suspicious activity. Park previously was registered as an advisor at Morgan Stanley and Goldman Sachs, according to BrokerCheck. Park lost nearly $14 million in investor funds prior to the scheme being uncovered by regulators. In 2018, Park was sentenced to three years in prison.
Interactive Brokers' role in the scheme allegedly was unveiled in 2020 when the Securities and Exchange Commission (SEC), the Financial Industry Regulatory Authority (FINRA), and the Commodity Future Trading Commission (CFTC) "all simultaneously announced a joint action against IB for its role in the fraud and for other regulatory compliance violations," according to the suit. Interactive Brokers agreed to pay $38 million to the SEC in August 2020 for repeated failures to submit suspicious activity reports. Additionally, FINRA fined Interactive Brokers $15 million in August 2020 over widespread failures in the firm's anti-money laundering (AML) program. The class-action suit seeks to recover damages sustained due to the firm's conduct and assistance provided to Park's scheme.
Eccleston Law LLC represents investors and financial advisors nationwide in securities, employment, regulatory and disciplinary matters.
Tags: eccleston, eccleston law, class action lawsuit, ponzi scheme