Interactive Brokers and Schwab Plan to Fight $4.6 Million Arbitration Award
Posted on April 8th, 2021 at 2:30 PM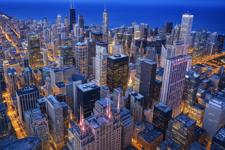 From the Desk of Jim Eccleston at Eccleston Law LLC:
Interactive Brokers and Charles Schwab are committed to fighting a FINRA decision that ordered the companies to pay $4.6 million over high-frequency trading gone wrong.
Over two dozen customers filed a claim against Interactive Brokers and Schwab in November 2019, claiming breach of contract and unsuitability, among other violations, related to "an alleged high-frequency trading strategy in unspecified securities within the customers' retirement accounts", according to the award document.
The three-member FINRA panel found the firms liable. The panel ordered Interactive Brokers to pay $2.7 million in compensatory damages and $984,356 in attorney fees plus interest. Schwab must pay $606,807 in compensatory damages and $328,118 in attorney's fees plus interest.
For years, custodial firm and other firms have tried to distance themselves from the advisors and advisory firms who custody assets or clear through them. So, it comes as no surprise that both firms maintain that they are not responsible for the financial advisor engaged in the trading. The arbitration panel was not convinced, however.
A spokesperson for Interactive Brokers said in a statement, "Interactive Brokers was not involved in the trading decisions that led to the clients' losses and is not affiliated with the Securities and Exchange Commission registered independent financial advisor that directed the clients' trading."
Pete Greenly, a Schwab spokesperson, stated, "all of the conduct alleged by the customers, and their losses occurred after Schwab terminated the advisor in August 2018." Greenly also said, "We do not believe that the arbitral panel properly considered this evidence or the bias of one of its members." Conversely, an attorney for the customers stated, "the two failed to warn investors of red flags detected in their accounts."
Eccleston Law LLC represents investors and financial advisors nationwide. Please contact us to discuss any issues that you may have.
Tags: eccleston, eccleston law, FINRA, charles schwab