Insurance Agent Continues to Sell Despite Lengthy Disciplinary History
Posted on January 20th, 2021 at 4:23 PM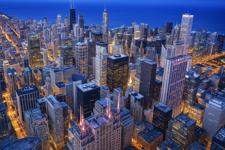 From the Desk of Jim Eccleston at Eccleston Law LLC:
Ronald D. Morley has a long history of securities misconduct. He was barred from selling securities in 2006 by Maryland state regulators. Morley was barred from selling securities again in 2016, this time by the U.S. Securities and Exchange Commission ("SEC"). Morley was also convicted of a securities-related felony in Kansas in 2018. Despite that disciplinary history, as reported by Bruce Kelly of Investment News, Morley is still licensed to sell insurance products and works for the firm Client One Marketing.
In October 2020, Morley's insurance license was revoked by the state of Maryland. However, because Morley appealed that decision, his insurance license is still listed as active while the appeal is pending. A hearing on his appeal is scheduled for March 2021.
Currently, there is no indication on the Maryland Insurance Administration website of Morley's history of misconduct. In 2006, Morley was barred by Maryland state regulators for making misrepresentations to investors regarding the safety of investments. Morley's misrepresentations resulted in losses in his clients' accounts, and Morley was required to pay restitution.
In 2016, the SEC barred Morley from association with a broker-dealer or RIA. The decision came after the SEC found that Morley sold a fraudulent security to 130 clients. The SEC found that Morley made more than $3 million from the sales of that security. In addition to the bar, Morley was required to pay more than $3.5 million to resolve the case.
Two years later, in 2018, Morley was convicted of securities fraud in Kansas. As a result of that case, Morley was ordered to pay $850,000 and was given 36 months of probation.
Despite all of this, for now, Morley is still allowed to sell insurance products.
Tags: eccleston, eccleston law, Ronald D. Morley, SEC, Investment News