Indiana Advisor Accused of Defrauding Investors to Finance Hemp Companies
Posted on April 28th, 2021 at 9:34 AM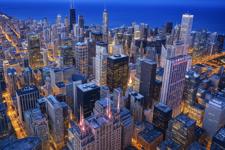 From the Desk of Jim Eccleston at Eccleston Law LLC:
The Securities and Exchange Commission (SEC) alleges that George Blankenbaker raised over $11 million from investors through what the Department of Justice (DOJ) has charged to have been wire fraud and money laundering.
Blankenbaker allegedly defrauded investors by selling unregistered securities he said were securitized loans to Asian food manufacturers. He instead used the money to invest in hemp companies in a Ponzi-like scheme, according to the complaint.
Blankenbaker solicited more than 100 individuals to invest more than $10 million into his three companies, StarGrower Commercial Bridge Loan Fund 1, StarGrower Asset Management, and Blankenbaker Investments Fund, according to the DOJ.
According to the SEC, Blakenbaker told investors each unit sold would have a 7.5 percent annual return paid monthly. Blankenbaker told investors the 7.5 percent return would be used for short-term loans for Asian food exporters with limited access to traditional financing at banks, and the loans were secured."
Blankenbaker recruited several outside sales agents, supplying them with offering and marketing materials, and he also directly solicited some investors to sell his securities. According to the SEC, Blakenbaker focused his Ponzi-like scheme on senior citizens, mostly unaccredited investors.
Of the approximately $11.4 million raised from investors, Blankenbaker used $4 million to finance hemp companies, the complaint stated. He also used about $2.8 million for other purposes, including $806,000 to pay customers of unaffiliated companies, $266,900 for real estate and other ventures, and $87,320 for personal expenses, according to the SEC. "
The Indiana-based advisor returned about $3.1 million of investor funds. However, at least $965,000 came from new investor funds that Blankenbaker used to pay previous investors in a Ponzi-like fashion. Ultimately, Blankenbaker spent only about $1.2 million of the approximate $11 million in investors' funds on the short-term loans, and investors lost about $8.1 million, according to the SEC.
Eccleston Law LLC represents investors and financial advisors nationwide. Please contact us to discuss any issues that you may have.
Tags: eccleston, eccleston law, defruading, sec