Increase in Whistleblower Claims Expected
Posted on April 27th, 2020 at 5:08 PM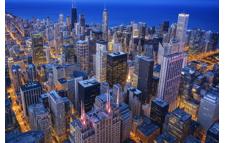 From the Desk of Jim Eccleston at Eccleston Law LLC:
A rise in whistleblower claims is expected as the fallout from the COVID-19 pandemic continues. A similar swell of whistleblower claims occurred following other major events, including the terrorist attack on September 11, 2001, and the recession in 2008. The expected rise in whistleblower claims is not expected to be limited to COVID-19 related claims, but will also include an increase in whistleblower claims unrelated to the pandemic.
One reason for the expected increase in whistleblower claims is the financial incentive that can accompany a whistleblower claim. For instance, awards for whistleblowers under the U.S. Securities and Exchange Commission's whistleblower program can be worth millions of dollars. At a time when many individuals are struggling financially, the award money may encourage many to file claims.
It is expected that regulators will prioritize COVID-19 related complaints. Regulators are concerned that the pandemic will spur a surge of COVID-19 related scams. Additionally, Congress has set up a committee to detect fraud and abuse in legislative programs set up to provide relief funding to companies who have experienced losses from COVID-19.
The attorneys of Eccleston Law LLC represent investors and advisors nationwide in securities and employment matters. The securities lawyers at Eccleston Law also practice a variety of other areas of practice for financial investors and advisors including Securities Fraud, Compliance Protection, Breach of Fiduciary Duty, FINRA Matters, and much more. Our attorneys draw on a combined experience of nearly 65 years in delivering the highest quality legal services. If you are in need of legal services, contact us to schedule a one-on-one consultation today.
Related Attorneys: James J. Eccleston
Tags: eccleston, eccleston law, james eccleston, whistleblower, covid-19, sec