"Income Flood" Ponzi Advisor Sentenced
Posted on July 2nd, 2019 at 9:38 AM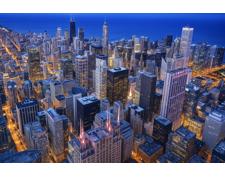 From the Desk of Jim Eccleston at Eccleston Law LLC:
U.S. District Judge Ricardo S. Martinez sentenced former investment advisor Dennis Gibb to five years in prison for stealing over $3 million from 15 investors. In March, Gibb pled guilty to wire fraud and the production of false records to obstruct a civil action brought forward by the SEC. Additionally, Gibb will pay restitution of over $4 million to his victims as outlined in his plea agreement. Gibb had collected $7.3 million from 25 investors and relocated over $3.1 million to private bank accounts in order to pay personal and business expenses.
The SEC has banned Gibb from the securities industry. According to the SEC, Gibb created a private fund in 2008 known as 'Income Flood'. Gibb advertised the fund as an investment strategy that would yield consistent returns in order to boost retirement savings.
Gibb continued his scheme by falsely claiming to investors that the fund had grown to $7.8 million in assets, while in reality the account balances were below $2 million. Also, Gibb falsely advertised that his firm managed over $1 billion in assets, but the actual asset value was closer to $73 million. Finally, Gibb claimed to investors that the fund was independently audited; however, no audit was ever completed.
In his defense, the 72 year-old Gibb presented a lack of criminal history as well as regret for his actions in this case. Prior to his sentencing, Gibb expressed his "advanced" age and several health issues, many of which were due to his military service in the Vietnam War.
The attorneys of Eccleston Law LLC represent investors and advisors nationwide in securities and employment matters. The securities lawyers at Eccleston Law also practice a variety of other areas of practice for financial investors and advisors including Securities Fraud, Compliance Protection, Breach of Fiduciary Duty, FINRA Matters, and much more. Our attorneys draw on a combined experience of nearly 65 years in delivering the highest quality legal services. If you are in need of legal services, contact us to schedule a one-on-one consultation today.
Related Attorneys: James J. Eccleston
Tags: james eccleston, eccleston law, eccleston law llc, eccleston, ponzi scheme, theft, sec, dennis gibb, civil action