Illinois Jury Convicts Father and Son In $1.3 Million Investment Scheme
Posted on January 9th, 2020 at 2:51 PM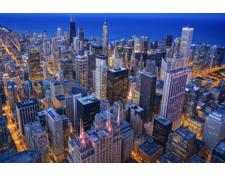 From the Desk of Jim Eccleston at Eccleston Law LLC:
An Illinois federal jury recently convicted a father on 24 criminal counts and his son on 13 criminal counts. The defendants allegedly convinced family members and two church congregations to invest in what was a $1.3 million Ponzi scheme involving apartments in distress.
According to a recent Law360 article, Babajan Khoshabe, 78, the father and Anthony Khoshabe, 36, the son, told investors their money would go toward forcing distressed apartment buildings into foreclosure and then receiving the properties' deeds, with the investors' obtaining the tenants' rent payments in the process. However, the plan was "all a lie ... from top to bottom" because they kept most of that money for themselves. Ponzi-style payments were masked as the rent money they had promised the investors.
The father was convicted on all counts of wire fraud, mail fraud, money laundering, and conspiracy to commit money laundering over the scheme that involved two others and began in 2011. His son, who ran a property management company connected to the scheme, was convicted of money laundering and conspiracy charges but was acquitted on the government's mail and wire fraud counts.
The attorneys of Eccleston Law LLC represent investors and advisors nationwide in securities and employment matters. The securities lawyers at Eccleston Law also practice a variety of other areas of practice for financial investors and advisors including Securities Fraud, Compliance Protection, Breach of Fiduciary Duty, FINRA Matters, and much more. Our attorneys draw on a combined experience of nearly 65 years in delivering the highest quality legal services. If you are in need of legal services, contact us to schedule a one-on-one consultation today.
Related Attorneys: James J. Eccleston
Tags: james eccleston, eccleston law, eccleston law llc, eccleston, investment scheme, ponzi scheme, money laundering