Illinois Investment Firm Owner Sentenced to Five Years for Ponzi-Scheme
Posted on November 14th, 2016 at 9:59 AM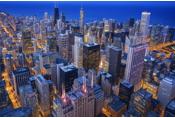 From the Desk of Jim Eccleston at Eccleston Law LLC:
Stephen C. Browere, 57, of Geneva, Illinois, has been sentenced to five years in federal prison for using client money to purchase luxury items and to trade his own stock. The court also ordered Browere to pay $3.7 million in restitution to the victims.
Browere owned Stephens Capital Management Inc., in Geneva, Illinois. The fraud stems from Browere's promise to his clients that they would receive high returns by purchasing $1.66 million in promissory notes in Douglas Capital Corp., located in Lisle, Illinois. Browere misled his investors by not informing them that his relative was the president of Douglas Capital and that he ran Douglas Capital's day-to-day operations.
Browere's scheme began around 2007 and ended in 2014. Browere deceived his clients by hiding the fraud and using principal payments from some investors to make interest payments to others in a Ponzi-like fashion.
The attorneys of Eccleston Law LLC represent investors and advisers nationwide in securities and employment matters. The securities lawyers at Eccleston Law also practice a variety of other areas of securities for financial advisors including breakaway broker services, employment matters, strategic consulting and counseling, broker litigation and arbitration,whistleblower actions, and much more. Our attorneys draw on a combined experience of nearly 65 years in delivering the highest quality legal services. If you are in need of legal services, contact us to schedule a one-on-one consultation today.
Related Attorneys: James J. Eccleston
Tags: Eccleston, James Eccleston, Financial Counsel, Eccleston Law, Eccleston Law LLC, ponzi-scheme, Stephen C. Browere, stock, Stephens Capital Management Inc., fraud, Douglas Capital Corp., investors,