Illinois General Assembly Increases Scope of Civil Liability in Latest Version of the Illinois Financial Exploitation of an Elderly Person with a Disability Act
Posted on March 12th, 2018 at 3:33 PM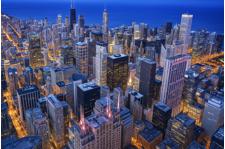 From the Desk of Jim Eccleston at Eccleston Law LLC:
Under 720 ILCS 5/17-56, Illinois law protects people over the age of 60 years and people with disabilities from exploitation by a person(s) held in positions of trust and confidence. Moreover, that person can be a financial advisor.
The new language, made effective in 2016, provides that an elderly person or a person with a disability who suffers financial injury and damages can be awarded: (1) an amount equal to 3 times all economic damages resulting from the physical or financial abuse, or $500, whichever amount is greater; (2) an amount equal to 3 times all non-economic damages resulting from the physical or financial abuse; (3) reasonable attorney's fees incurred by the plaintiff; and (4) reasonable fees for the services of a guardian or guardian ad litem incurred by reason of the litigation of a claim brought under this provision.
In addition, the amended version also inserted language affirming that a civil action under the Act is valid even if the defendant has not been charged or convicted of a criminal offense.
If you or someone you know has suffered damages from financial exploitation by a financial advisor, please give us a call for a free consultation at 312.332.0000.
The attorneys of Eccleston Law LLC represent investors and advisors nationwide in securities and employment matters. The securities lawyers at Eccleston Law also practice a variety of other areas of practice for financial advisors including Broker Litigation & Arbitration, Strategic Consulting Services, Regulatory Matters, Transition Contract Review, and much more. Our attorneys draw on a combined experience of nearly 65 years in delivering the highest quality legal services. If you are in need of legal services, contact us to schedule a one-on-one consultation today.
Related Attorneys: James J. Eccleston
Tags: Eccleston, Eccleston Law, Eccleston Law LLC, James Eccleston