Illinois Court Upholds $11 Million Arbitration Award Against UBS
Posted on December 3rd, 2020 at 3:34 PM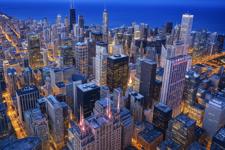 From the Desk of Jim Eccleston at Eccleston Law LLC:
In December 2019, a FINRA arbitration panel ordered UBS Wealth Management USA to pay a former employee $11 million for defamatory statements UBS made on that individual's Form U5 filed with FINRA. According to the FINRA award, UBS made defamatory statements relating to the reason for the employee's termination from the firm. The award consisted of $7.5 million in punitive damages, $3.1 million in compensatory damages and close to $497,000 in attorneys' fees. Awards of punitive damages are rare in FINRA arbitration.
Following the arbitration, UBS sought to vacate the arbitration award in Illinois state court. In an order entered on November 5, 2020, Cook County Circuit Court Judge Caroline K. Moreland denied UBS' challenge of the FINRA award. It is rare for a court to vacate an arbitration award, as deference is usually given to arbitration decisions. In addition to denying UBS' motion to vacate the arbitration award, the court also ordered UBS to pay an additional $909,000 in interest and $100,000 in attorneys' fees and costs. UBS has now filed an appeal of that decision with the Illinois appellate court.
Tags: eccleston, eccleston law, UBS, arbitration award