Illinois Broker and Investment Firm Agree to Pay $1.1 Million to CFTC
Posted on July 7th, 2020 at 4:15 PM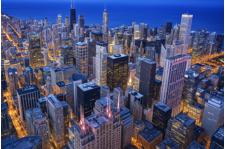 From the Desk of Jim Eccleston at Eccleston Law LLC:
Illinois broker Mark Miller and his investment firm, Foremost Trading LLC, have agreed to pay $1.1 million to settle claims brought by the Commodity Futures Trading Commission ("CFTC"). The payment consists of $450,000 in fines and $700,000 in restitution. Additionally, Miller is suspended from trading on any CFTC-designated exchange, all other CFTC-registered entities, and all commodity interests for a period of two years.
According to the CFTC, Miller made a series of unauthorized and fictitious transactions between February 1, 2014 and at least August 31, 2016. The CFTC alleged that Miller made these transactions in a customer account against Miller's family accounts "to establish positions in futures and options in Miller family accounts at prices and quantities that were favorable to Miller." Additionally, the CFTC alleged that Miller misappropriated customer funds by reporting fake errors to the customer's futures commission merchant. According to the CFTC, Miller's actions caused more than $700,000 in customer losses.
Foremost Trading was accused of failure to supervise Miller and allowing Miller's fraud to continue for years. According to the CFTC, Miller's fraud would have been discovered if the firm had conducted diligent review of Miller's activity.
The attorneys of Eccleston Law LLC represent investors and advisors nationwide in securities and employment matters. The securities lawyers at Eccleston Law also practice a variety of other areas of practice for financial investors and advisors including Securities Fraud, Compliance Protection, Breach of Fiduciary Duty, FINRA Matters, and much more. Our attorneys draw on a combined experience of nearly 65 years in delivering the highest quality legal services. If you are in need of legal services, contact us to schedule a one-on-one consultation today.
Related Attorneys: James J. Eccleston
Tags: eccleston, eccleston law, james eccleston, illinois broker, cftc, foremost trading llc