Illinois and Georgia Become Newest States to Adopt Best Interest Annuity Rules
Posted on March 13th, 2023 at 4:40 PM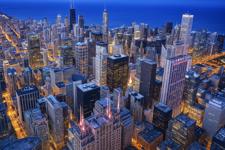 From the Desk of Jim Eccleston at Eccleston Law
Illinois and Georgia have become the 32nd and 33rd states to adopt rules mandating a best interest standard for annuity sales and recommendations following a model created by the National Association of Insurance Commissioners (NAIC).
Illinois' Department of Insurance and Director Dana Severinghaus officially enacted the rule on February 14. The NAIC model rule, known as "Suitability in Annuity Transactions Model Regulations", was initially finalized in 2020 and provided states with a template to design their own annuity rules and policies. The rule is expected to align state-level regulation of annuity sales with the Securities and Exchange Commission's (SEC's) oversight of securities recommendations via Regulation Best Interest (Reg BI).
The NAIC model rule nearly mirrors Reg BI as agents are forbidden from putting their own financial interests ahead of consumers while the model rule also does not set a fiduciary standard for agents recommending or selling annuities. As many as 40 states are expected to sign on prior to the end of 2023, according to Sarah Wood, the director for state policy and regulatory affairs at the Insured Retirement Institute (IRI).
Eccleston Law LLC represents investors and financial advisors nationwide in securities, employment, regulatory and disciplinary matters.
Tags: Eccleston, Eccleston Law