How Morgan Stanley's Withdrawal from Broker Protocol Can Hurt Its Business
Posted on November 9th, 2017 at 1:44 PM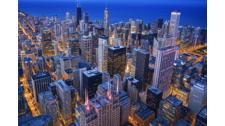 From the Desk of Jim Eccleston at Eccleston Law LLC:
On October 30th, Morgan Stanley announced that it would no longer adhere to the Broker Protocol, in an attempt to discourage their advisors from leaving to go to another firm. By throwing out the Broker Protocol, Morgan Stanley's advisors will likely be sued and lose their clients should they decide to conduct business elsewhere. While this may appear to be a justifiable solution to Morgan Stanley in their struggle for retention of their top advisors, there are numerous reason why ditching the Broker Protocol will likely have the opposite of its desired effect.
For one, recruiting new advisors to join Morgan Stanley could prove to be a challenge, as the firm is about as appealing as becoming trapped in a hostage situation. And some advisors working at Morgan Stanley immediately fled to rival firms following the October 30th announcement. Additionally, advisors at Morgan Stanley may find that they will get paid less for their books of business when it comes time for them to retire, since it will be difficult for employers to move them at a non-protocol firm. And then there is of course the whole public relations aspect to consider. By ending Broker Protocol, Morgan Stanley will undoubtedly have the firm's name and reputation dragged through the mud in news of unpleasant quarrels with departing advisors, further diminishing the appeal of working for the firm to new and top tier advisors.
The attorneys of Eccleston Law LLC represent investors and advisors nationwide in securities and employment matters. The securities lawyers at Eccleston Law also practice a variety of other areas of practice for financial advisors including Broker Litigation & Arbitration, Strategic Consulting Services, Regulatory Matters, Transition Contract Review, and much more. Our attorneys draw on a combined experience of nearly 65 years in delivering the highest quality legal services. If you are in need of legal services, contact us to schedule a one-on-one consultation today.
Related Attorneys: James J. Eccleston
Tags: Eccleston Law, Eccleston, James Eccleston, Eccleston Law LLC