How Does a Temporary Restraining Order (TRO) Impact Your Business?
Posted on October 23rd, 2018 at 10:04 AM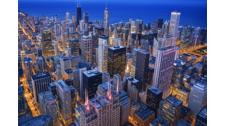 From the Desk of Jim Eccleston at Eccleston Law LLC:
A Temporary Restraining Order (TRO) is an extreme remedy that financial services firms frequently employ to stop advisors from transitioning their clients to a new firm. While the TRO requires the parties in the case to maintain a certain status quo until the court can hear further evidence, the delay overwhelmingly harms the departing advisor. In many respects, the TRO fight is not the battle; instead, it is the very war itself.
Since leaving the Broker Protocol, Morgan Stanley, UBS Financial Services and other firms have filed TROs to prevent their former financial advisors from contacting, soliciting and doing business with their former clients.
Morgan Stanley and UBS left the Protocol for Broker Recruiting late last year, and since then have stepped up restrictions, and litigation, on financial advisors who may want to leave their firms and "solicit" clients to join them. According to Morgan Stanley and UBS, "solicit" means that the financial advisor will not initiate any communication of any kind to encourage a client to transfer their accounts to the financial advisor's new employer. Morgan Stanley, for instance, has filed at least four temporary restraining orders in federal courts against their former financial advisors and has been successful in those actions. Significantly, one former Morgan Stanley advisor even lost his new job at an RIA after the wirehouse filed a TRO against him immediately after leaving the firm. Also in the news is JP Morgan Securities, because it has been very litigious, as well as Edward Jones.
These cases and many others underscore the need for financial advisors to retain competent securities counsel to extensively plan their transition. While no transition is stress-free, it is crucial for financial advisors to be prepared to win the TRO fight. The attorneys at Eccleston Law assist advisors in planning their transition, negotiating their transition and employment agreements, and defending them when their former firms file litigation and arbitration.
The attorneys of Eccleston Law LLC represent investors and advisors nationwide in securities and employment matters. The securities lawyers at Eccleston Law also practice a variety of other areas of practice for financial investors and advisors including Securities Fraud, Compliance Protection, Breach of Fiduciary Duty, FINRA Matters, and much more. Our attorneys draw on a combined experience of nearly 65 years in delivering the highest quality legal services. If you are in need of legal services, contact us to schedule a one-on-one consultation today.
Related Attorneys: James J. Eccleston
Tags: james eccleston, eccleston law, eccleston law llc, eccleston, restraining order, tro, morgan stanley, ubs