Houston Woman Charged with Defrauding Professional Athletes
Posted on January 22nd, 2017 at 8:27 PM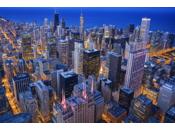 From the Desk of Jim Eccleston at Eccleston Law LLC:
Peggy Ann Fulford, 58, formerly of Houston and now residing in New Orleans, has been arrested and charged with wire fraud, mail fraud, interstate transportation of stolen property and money laundering. According to the indictment, Fulford allegedly defrauded former NFL football player Ricky Williams and three other professional athlete victims out of millions of dollars. More specifically, Fulford falsely told her victims that she was financial advisor and money manager and offered to manage their expenses for them and use their money exclusively to pay their bills. Fulford also falsely told her victims that she graduated from Harvard Law and Harvard Business School and had made millions on Wall Street buying and selling hospitals or on real estate in the Bahamas.
Although Fulford never charged a fee for her services, she allegedly diverted millions of victim funds that she laundered through dozens of bank accounts to pay for her own personal expenses. In order to conduct the fraud, Fulford used several aliases to avoid being caught. If convicted, Fulford could face up to 20 years in federal prison.
The attorneys of Eccleston Law LLC represent investors and advisers nationwide in securities and employment matters. The securities lawyers at Eccleston Law also practice a variety of other areas of securities for financial advisors including Employment Matters, Transition Contract Review, State Licensing and Registration, FINRA Defense, and much more. Our attorneys draw on a combined experience of nearly 65 years in delivering the highest quality legal services. If you are in need of legal services, contact us to schedule a one-on-one consultation today.
Related Attorneys: James J. Eccleston
Tags: Peggy Ann Fulford, Eccleston, Eccleston Law, Eccleston Law LLC, James Eccleston, defrauding, professional athletes, wire fraud, mail fraud, interstate transportation of stolen property, money laundering, financial advisor, money manager, Harvard Law,