House Approves Several Bills Expanding Investment Opportunities
Posted on June 6th, 2023 at 10:52 AM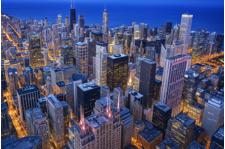 From the Desk of Jim Eccleston at Eccleston Law.
The full House has passed the Equal Opportunity for All Investors Act of 2023, which among other things would require the Securities and Exchange Commission (SEC) to devise a test for investors to be certified as accredited investors.
Currently, the accredited investor definition imposes wealth threshold requirements to determine who qualifies as an accredited investor. Those thresholds have served as a means of safeguarding investors by ensuring that only individuals or entities with sufficient financial resources and knowledge can participate in certain investment opportunities.
The SEC defines an accredited investor as an individual with a net worth of at least $1 million (excluding their primary residence) or an annual income of $200,000 ($300,000 for married couples) for the past two years with a reasonable expectation of reaching the same income level in the current year. According to ThinkAdvisor, the exam will be established by the SEC and administered by the Financial Industry Regulatory Authority (FINRA).
Just yesterday, the full House passed two more accredited investor-related bills. The Accredited Investor Definition Review Act updates the list of certifications that an investor must satisfy to qualify as an accredited investor. Additionally, the Fair Investment Opportunities for Professional Experts Act, sponsored by Rep. French Hill, R-Ariz., expands the accredited investor definition, "thereby increasing the pool of investors for small and emerging companies in need of capital — especially minority entrepreneurs who often struggle to secure funding — and providing more Americans with additional investment opportunities", according to Hill.
Eccleston Law LLC represents investors and financial advisors nationwide in securities, employment, transition, regulatory and disciplinary matters.
Tags: House, Securities and Exchange Commission, SEC, FINRA