Hightower Sues Texas Advisor Who Departed For Avidian
Posted on February 23rd, 2023 at 4:29 PM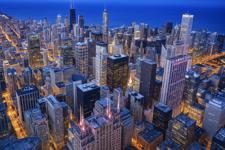 From the Desk of Jim Eccleston at Eccleston Law
Hightower Advisors has filed suit against a Texas-based advisor, James McGinness, for allegedly misappropriating confidential client information and improperly soliciting his former clients in violation of his employment agreement.
Hightower has requested unspecified damages and injunctive relief against McGinness, who joined Hightower via its 2018 acquisition of Salient Capital Advisors. According to Hightower's complaint, McGinness departed the firm on November 7 for Avidian Wealth Solutions and started calling his former clients that same day. The complaint further accuses McGinness of misappropriating client contact information and alleges that McGinness was likely to transfer about $32 million in client assets to Avidian.
McGinness countersued Hightower in a Houston county court last December alleging that the claims filed in Delaware should be dismissed for lack of jurisdiction while further noting that he did not misappropriate any client information or violate his employment agreement.
Eccleston Law LLC represents investors and financial advisors nationwide in securities, employment, transition, regulatory and disciplinary matters.
Tags: Eccleston, Eccleston Law