Hedge Fund Manager Indicted on 99 Counts for Defrauding Clients Out of $5 Million
Posted on June 4th, 2018 at 3:55 PM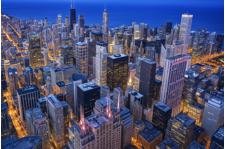 From the Desk of Jim Eccleston at Eccleston Law LLC:
The New York Attorney General's Office has filed charges against hedge fund manager, Dean Mustaphalli, accusing him of defrauding his clients out of $5 million, and using at least $100,000 of their funds to pay for personal expenses.
The criminal indictment was filed almost a year after the New York Attorney General's Office filed a civil lawsuit against Mustaphalli for defrauding his investors.
According to the indictment, from June 2014 to March 2017, Mustaphalli, owner of the hedge fund, Mustaphalli Capital Partners Fund, misrepresented the nature of the solicited investments, particularly their risk and the fund's short-term trading strategies, which focused on options trading. In addition, Mustaphalli falsified documents so that clients would appear to be accredited investors as the law required.
At the same time, Mustaphalli allegedly spent investor money on personal expenses and also spent $4,500 to sponsor a cricket club he owned.
Moreover, according to the indictment, the fund performed poorly and by December 2014 the fund's historical performance reflected a net return of negative 97.6%, a near total loss.
When confronted by investors regarding the fund's performance, Mustaphalli blamed external factors such as market conditions, Brexit, and the 2016 U.S. election, instead of acknowledging that his trading strategy was too risky for his investors.
Eccleston Law is investigating the fraudulent activities of Dean Mustaphalli. Those with information should contact our law firm.
The attorneys of Eccleston Law LLC represent investors and advisors nationwide in securities and employment matters. The securities lawyers at Eccleston Law also practice a variety of other areas of practice for financial investors and advisors including Securities Fraud, Compliance Protection, Breach of Fiduciary Duty, FINRA Matters, and much more. Our attorneys draw on a combined experience of nearly 65 years in delivering the highest quality legal services. If you are in need of legal services, contact us to schedule a one-on-one consultation today.
Related Attorneys: James J. Eccleston
Tags: Eccleston, Eccleston Law, Eccleston Law LLC, James Eccleston