Hedge Fund Attacks Texas REIT as 'Ponzi-Like Scheme'
Posted on February 19th, 2016 at 12:19 PM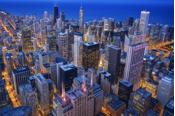 From the Desk of Jim Eccleston at Eccleston Law LLC:
This past week, Texas Hedge fund manager Kyle Bass has stepped up his conflict with United Development Funding IV (UDF), a public nontraded real estate investment trust also based within Texas. Bass, who runs Hayman Capital, recently disclosed that he is an anonymous short seller going after UDF. Additionally, he has introduced a website in which he claims the company operated a "Ponzi-like real estate scheme."
United Development worked with now-bankrupt RCS Capital to bring in investors for this REIT and paid RCAP commissions for sales of UDF IV. Recently, United Development Funding IV has fought back and has issued a statement that bass has made "multiple false and misleading statements about our company and management team." According to CEO Hollis Greenlaw, its secured loans are "underwritten based on collateral value, and UDF IV has not had any realized losses in its portfolio."
Chief Restructuring Officer David Orlofsky stated in court documents that the company took on debt through "significant acquisitions". Furthermore, as Greenlaw has stated, Hayman Capital's website explains it "will profit if the stock price of UDF IV falls, and given this financial incentive we believe the hedge fund intends to continue disseminating misleading information."
According to Bass, United Development is using money raised for UDF IV to provide liquidity for UDF I and UDF III, while UDF V is supporting UDF IV's funding.
However, United Development insists it has been working "since April 2014 with a nonpublic fact-finding investigation being conducted by the SEC … The SEC has not identified to us any specific issues that are the subject of its investigation [and] … has informed the companies that this investigation is not an indication that any violations of law have occurred".
Bass is known for having a respectable market reputation. In years past he bet against subprime mortgages before the housing crisis and shorted biotech stocks before they weakened this last year. He has issued a statement to investors, therein explaining the rapidly deteriorating situation within UDF; "After years of mismanagement, the UDF structure has begun to implode. Evidence of UDF's dire situation includes a series of defaults, bankruptcy petitions, lawsuits, key resignations…". UDF, Bass concludes, "faces significant bankruptcy risk."
The attorneys of Eccleston Law LLC represent investors and advisers nationwide in securities and employment matters. Our attorneys draw on a combined experience of nearly 65 years in delivering the highest quality legal services. If you are in need of legal services, contact us to schedule a one-on-one consultation today.
Related Attorneys: James J. Eccleston
Tags: Eccleston, Eccleston Law, Eccleston Law LLC, James Eccleston, REIT, UDF, RCS Capital