GWG Holdings Announces Chapter 11 Bankruptcy
Posted on April 21st, 2022 at 12:10 PM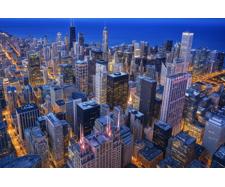 From the Desk of Jim Eccleston at Eccleston Law:
GWG Holdings has filed for Chapter 11 bankruptcy. Its woes have included failing to submit its 2021 yearly report to the SEC in April because the firm has yet to employ a new auditor.
The firm's previous auditor, Grant Thornton, cut ties with GWG in December 2021, and the absence of an auditor had signaled that the company intended to seek bankruptcy protection. GWG Holdings sold nearly $1.6 billion in life settlement-backed bonds via several independent broker-dealers. However, GWG defaulted on $13.6 million in principal payments plus interest in February 2022, which were owed to investors of the firm's L Bond series.
On April 4, 2022, GWG Holdings shares tumbled nearly 16% to $4.48/share after news outlets began to report GWG's plan to file for bankruptcy. By April 11, GWG shares were trading at $1.73/share. L Bond investors, which includes numerous retirees and older investors, are expected to suffer the most substantial losses amidst GWG's bankruptcy filing.
Eccleston Law LLC represents investors and financial advisors nationwide in securities, employment, regulatory and disciplinary matters.
Tags: eccleston law, gwg holdings, sec