GWG Bondholders Prepare To File Suit Against Financial Advisory Firms and Executives
Posted on January 5th, 2023 at 10:36 AM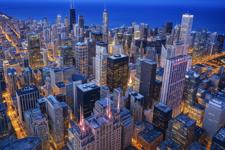 A group representing nearly 27,000 retail investors is set to file suit against GWG Holdings' executives as well as the financial advisory firms that marketed and sold $1.6 billion worth of GWG L bonds, according to a recent bankruptcy court filing in Houston.
The GWG official committee of bondholders has claimed that GWG Holdings was a "multiyear long fraud orchestrated by Brad Heppner to enrich himself and associated corporate entities by plundering the debtors", according to the filing. Heppner is the CEO of The Beneficient Company Group, which is the asset manager that took control over GWG in 2019.
"Put simply, GWG was a classic Ponzi scheme", according to the filing, which additionally stated that the group intends to file suit against Heppner, certain financial advisory firms, and other executives. While the filing did not name specific financial advisory firms that sold the L Bonds, the filing alleged that at least 145 broker-dealers marketed GWG's product. According to the filing, each GWG L Bond owner invested less than $45,000 on average, but the bonds were constantly illiquid and now possess no determined value.
All that said, investors should be aware of their recovery options, including pursuing FINRA arbitration claims on an individual basis. The arbitration alternative may offer advantages over filings in court.
Eccleston Law LLC represents investors and financial advisors nationwide in securities, employment, regulatory and disciplinary matters.
Tags: eccleston, eccleston law, advisors, law, sec, gwg holdings