Gray Financial Group Charged With Defrauding Public Pension Fund
Posted on June 3rd, 2015 at 3:36 PM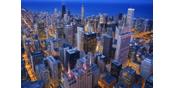 From the Desk of Jim Eccleston at Eccleston Law LLC:
The SEC charges that Gray Financial Group has breached its fiduciary duty by steering pension fund clients in the city of Atlanta to invest in products owned by the company. The firm profited handsomely after it convinced four pension fund plans to invest over $80 million in funds owned by the company. Gray Financial allegedly recommended those investments knowing that they did not comply with state law.
According to the SEC, the recommendations were made to the pension systems for the city's firefighters, police, general employees as well as MARTA. In putting their own interest ahead of their clients' interests, Gray Financial Group pocketed over $1.7 million in fees as a result of the improper investments. In addition, Gray Financial allegedly made material misrepresentations to at least one client when asked about the investment's compliance with state law.
The attorneys of Eccleston Law LLC represent investors and advisers nationwide in securities and employment matters. Our attorneys draw on a combined experience of nearly 65 years in delivering the highest quality legal services.
Related Attorneys: James J. Eccleston
Tags: James Eccleston, Eccleston Law, Eccleston Law Offices, SEC, Securities Exchange Commission, Gray Financial Group, Fraud