Goldman Sachs Found Liable for Retaliation against Military Personnel
Posted on December 19th, 2014 at 8:37 AM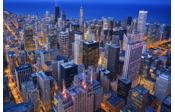 From the Desk of Jim Eccleston at Eccleston Law Offices:
A panel of securities industry arbitrators awarded two military personnel $7.6 million for wrongful discharge and for violations of USERRA, the federal law that protects military personnel from workplace harassment and retaliation.
The two men worked for Goldman Sachs for nine years until they were fined in 2007. Although the two men quickly found jobs at UBS, Goldman forfeited all of their deferred compensation because they did not give 60 days' notice before starting work elsewhere. In addition, while the two men were working at Goldman Sachs, the company restructured its compensation plan and began withholding a portion of financial advisors' commissions by converting them to restricted stock units that would pay out over time.
The two men currently are top producers in the Los Angeles office of UBS and are among the company's top 2 percent of financial advisors nationwide.
The attorneys of Eccleston Law Offices represent investors and advisers nationwide in securities and employment matters. Our attorneys draw on a combined experience of nearly 50 years in delivering the highest quality legal services.
Related Attorneys: James J. Eccleston
Tags: Goldman Sachs, USERRA, UBS