Goldman Sachs Expands Wealth Management Reach by Purchasing United Capital
Posted on May 16th, 2019 at 4:57 PM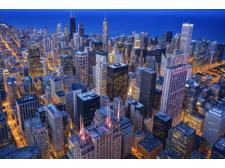 From the Desk of Jim Eccleston at Eccleston Law LLC:
In an effort to become a dominant player in the financial advice business, Goldman Sachs Group Inc. has announced that it has agreed to buy United Capital Financial Partners Inc. for $750 million.
Goldman Sachs is purchasing United Capital in an effort to expand the firm's wealth management practice. Goldman Sachs will acquire United Capital's $25 billion of assets under management and more than 220 investment financial advisers. In addition, Goldman Sachs will utilize United Capital's digital platform, FinLife CX.
Currently, Goldman Sachs works with the wealthiest of individuals (those with at least $25 million in net worth). However, with its acquisition of United Capital, Goldman Sachs will be able to service wealth management clients with a broader range of incomes. Furthermore, Goldman Sachs' decision stems from its desire to move downstream with less wealthy clients in the registered investment advisory (RIA) space. The RIA space has been the hottest and fastest-growing segment of the wealth management industry.
The acquisition is scheduled to be finalized in the third quarter of this year.
The attorneys of Eccleston Law LLC represent investors and advisors nationwide in securities and employment matters. The securities lawyers at Eccleston Law also practice a variety of other areas of practice for financial investors and advisors including Securities Fraud, Compliance Protection, Breach of Fiduciary Duty, FINRA Matters, and much more. Our attorneys draw on a combined experience of nearly 65 years in delivering the highest quality legal services. If you are in need of legal services, contact us to schedule a one-on-one consultation today.
Related Attorneys: James J. Eccleston
Tags: james eccleston, eccleston law, eccleston law llc, eccleston, goldman sachs, wealth management, united capital financial partners inc., finlife cx, ria