Goldman Sachs Agrees to Pay $2.9 Billion to Settle Criminal Case Related to 1MDB
Posted on October 27th, 2020 at 4:07 PM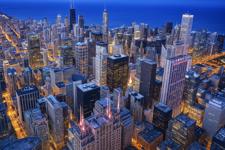 From the Desk of Jim Eccleston at Eccleston Law LLC:
Goldman Sachs agreed to pay $2.9 billion to settle a criminal investigation brought by federal prosecutors. The investigation related to Goldman Sach's role in the 1Malaysia Development Bhd. ("1MDB") Scandal. The $2.9 billion payment consists of $2.3 billion in fines and $606 million in disgorgement.
Meanwhile, Goldman Sach's Malaysian subsidiary pled guilty to violating the Foreign Corrupt Practices Act. In pleading guilty, the Goldman subsidiary admitted that it "knowingly and willfully" conspired to violate U.S. anti-bribery laws. According to authorities, the 1MDB scandal took place between 2009 and 2015, and involved bribes to 1MDB officials and misappropriation of more than $4.5 billion.
The $2.9 billion Goldman Sachs agreed to pay will go to a number of different places. The Department of Justice agreed to let Goldman Sachs offset $1.6 billion for payments Goldman made to resolve investigations from other U.S. and foreign agencies. These offset payments include the $400 million Goldman must pay to the U.S. Securities and Exchange Commission, $154 million to the Federal Reserve System's Board of Governors, and $150 million to the New York State Department of Financial Services. Additionally, $1.26 billion will be paid to the U.S. Treasury.
Following its $2.9 billion settlement, Goldman Sachs is attempting to claw back payments that were made to current and former employees as part of 1MDB. In total, Goldman Sachs is attempting to claw back $174 million from a number of individuals, including CEO David Solomon and Former CEO Lloyd Blankfein. Additionally, Goldman Sachs has asked five former executives to return $67 million in compensation they received in 2011. Goldman Sachs has also cut the 2020 pay for several executives by $31 million.

Eccleston Law also practice a variety of other areas of practice for financial investors and advisors including Securities Fraud, Compliance Protection, Breach of Fiduciary Duty, FINRA Matters, and much more. Our attorneys draw on a combined experience of nearly 65 years in delivering the highest quality legal services. If you are in need of legal services, contact us to schedule a one-on-one consultation today.
Tags: eccleston, goldman sachs, settlement, criminal case